Studios 301 Academy
A one-of-a-kind practical experience
direct from Australia's leading recording studio
and engineering team.
If you're not ready yet but want to get notified about the next project starting in January 2023, please join the waitlist below:
Direct from Australia's
leading recording studio
REAL PRACTICAL EXPERIENCE
REAL RECORDING SESSIONS
The 301 Academy is a one of a kind practical experience that you cannot get anywhere else in the world. Hosted by the award winning 301 engineering team, the academy is Australia's only direct-to-industry, practical recording studio experience that enables up and coming engineers and producers a chance to level up their existing skills.
Our team will take 12 engineers through a real end-to-end recording project over a 6 week period, providing the framework to develop their skills and bridge the gap between the completion of a tertiary audio degree and working in the industry as a professional engineer.
A broad variety of sessions are covered, ranging from pre-production to recording, vocal production, track production, mixing, and mastering.
The Studios and Team
Studios 301 are the market leader in the Australian recording industry where world renowned engineers, producers and artists facilitate their projects day in and day out.
We are an extended network of engineers, producers and creatives working from the largest recording studios facility in the southern hemisphere. The studios are not a classroom, this is the real place where records get made and the 301 Academy experience reflects that.
Network direct with the music industry
The 301 Academy is your introduction to relationships, networks and a creative community that will guide you through the rest of your career. In addition to establishing connections with the Studios 301 extended community of engineers and producers, you will receive a unique insight into navigating the business side of the music industry via introductions to key decision makers including artist managers, music publishers, and legendary A&Rs. Upon completion of the 6 week experience, you will have access to Studios 301's invite-only industry and networking events held for a 12 month period.
15
studio sessions in Studio 1, Studio 2, Studio 3 and Mastering Suites
100+
hours of in-studio session time
Inclusions
1 complimentary session in Studio 2 including assistant and access to all studio microphones and equipment

Ongoing deals on studio rates and services

12 months of exclusive events, discounts on studio spaces, services, masterclasses and more
Session Schedule
Week 1
Induction event
Pre-production and recording setup with artist
Recording session weekend
Week 2
Vocal recording introduction with Simon Cohen
301 industry event
Vocal recording with Simon Cohen
Week 3
Mix preparation
Mixing weekend
Week 4
Mix revisions
File management and archiving
Mastering with Steve Smart and Harvey O'Sullivan
Week 5
A&R Masterclass with Peter Karpin
Mental Health and wellbeing training facilitated by Listen Up Music
Business consults including APRA AMCOS workshop, business structure, tax implications contracts and more
Week 6
Finishing night and 301 industry event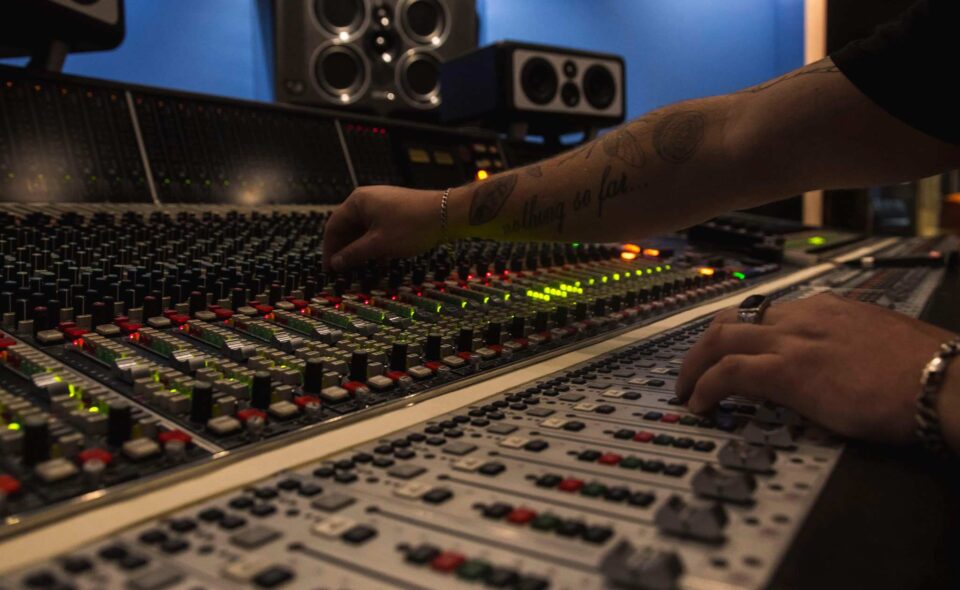 Studios 301
Academy
Duration: 6 Weeks
AU$5,000 + GST
Instalments available
Payment solutions available from $35/week** find out more
Entry Requirements:
tertiary audio degree or
similar relevant industry experience
proficiency in Pro Tools recommended but not essential
Schedule
A combination of evening sessions & full-day weekend sessions.
---
Applications are open for January 2023!
* Duration of sessions subject to change based on recording needs and artist availability
** T&C's apply: Speak to TLC for a direct quote based on your personal circumstances and receive our full terms and conditions. A full credit and financial assessment will need to be completed prior to the acceptance of any offer or product.
Australian Credit License Number 509691
Contributors and Practitioners
Want to find out more? Let's talk
Do you have a question or want to find out more about 301 Academy?
Visit the FAQs or fill out the form below and we'll be in touch with you to help you take your next steps in your career as an audio engineer.