August was our biggest month this year in the studios!
We were visited by global pop sensation Katy Perry and renowned DJ/Producer Zedd on the Australian leg of Katy's 'Witness World Tour.' Katyand Zedd locked out Studios 1 and 2 for 10 days, recording some new material and working with our senior engineer, Simon Cohen and assistant team. Both artists got to hang out with our new studio puppy, what a treat!
While on tour, Katy Perry's band members Tony Royster Jr & Chris Paytonhit a midnight session with MXXWLL and Deutsch Duke. Our engineers Stefan Du Randt and Jack Garzonio say it's one of the best sessions they've ever been a part of.
US R&B artist Pleasure P (Pretty Ricky) hit the studio with producer Willstah to work on music for the upcoming season of VH1 TV series Love & Hip Hop.
Guy Sebastian and Jess Mauboy hung out in the studio with over 10 local and international songwriters and producers for a 4 day writing camp. Other writers and artists included Graace, The Orphanage, Thief, Tushar and JOY.
Australian songstress Delta Goodrem locked out our flagship room studio 1 for 3 days, bringing her whole band for a jam session! Delta invited some lucky fans to come and watch her rehearse in the studio, and laid down some tracks for a new release with our engineer Stefan Du Randt.
David Campbell and Chong Lim have been busy recording a project with our very own engineer, Jack Prest. Stay tuned for more updates on this new project.
ARIA Award Winning singer-songwriters Amy Shark and Samantha Jade spent the day writing and collaborating in Studio 1, with the help of our engineer Jack Garzonio.
Leon Zervos mastered Amy's most recent album 'Love Monster' which debuted at #1 on the ARIA charts.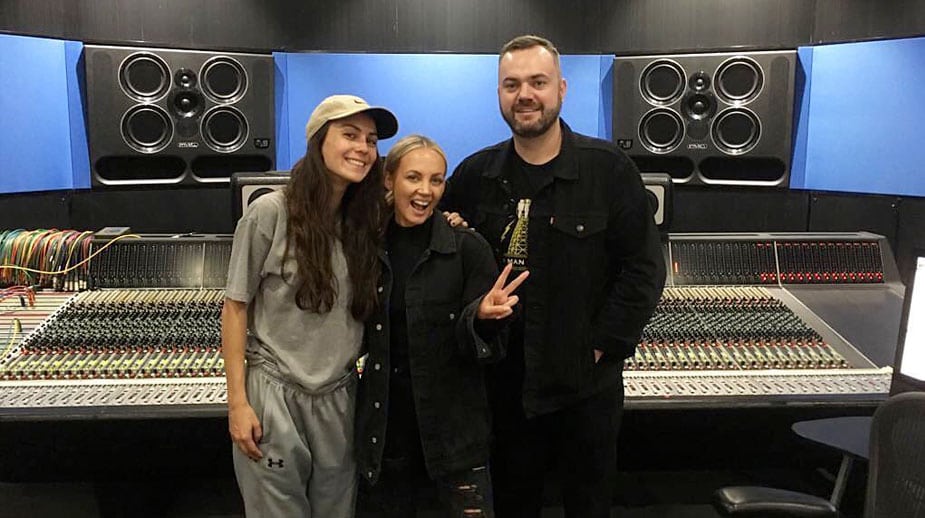 Masterclasses
August saw the launch of our masterclass brand with two great sessions. Anna Laverty and Simon Cohen ran masterclasses on production and mixing, both of which sold out within days. We had a huge waiting list of applicants eager to attend, so due to popular demand we will be running a series of future masterclasses.
Check out studios301.com/masterclass to stay updated.
Mastering Engineer Highlights
Steve Smart mastered soundtracks for the original animated Netflix series Beat Bugs 2 and Motown Magic, featuring music from The Beatles & Motown catalogue. He also mastered live albums for Gang of Youths MTV Unplugged, and Paul Kelly Live at the Opera House.
Leon Zervos has been working on releases for Starley (Central Station Records), GLADES (Warner), Owl Eyes (Liberation), ALTA (Soothsayer), Harper Finn (NZ) and Cyrus (Sony).
Andrew Edgson mastered music for The Kite String Tangle (Warner) and Thelma Plum (Warner)
Ben Feggans worked on tracks for SAATSUMA (Grenadilla Sounds) and Jordi Ireland (Casablanca Records).